Why Fish Oil?

Americans are
Gaining Weight Are You?

Boost Your Energy, Immune System and Metabolism


Food-Based Vitamins
Work Better
Only 1 in 40 vitamins are effective and
non-toxic: are yours?

Coconut Oil
Can Boost Your
Energy
Metabolism
Weight Loss
and More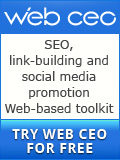 Truly Natural Vitamins Are Better

Select
Vitamin Type
for More Info:

Many people think vitamins are not necessary if they eat a good diet today. Others think that any kind of vitamin they can get inexpensively at the store will help them improve their health. Others worry that vitamins can actually harm their health, like we read from time to time in the news. What is the truth about vitamins? Check out some of our vitamin articles and starting learning for yourself.


Quantum Nutrition Labs and Premier Labs' products are Living Food Nutritional Supplements. These are really top notch whole food nutritional supplements because of the following characteristics:

Quantum & Premier nutritional supplements are top quality, 100% whole food vitamins, minerals and other nutrients that the body can use to support optimal health. They are guaranteed free of toxic ingredients like sugar, artificial colors, flavors, preservatives, stearic acid and magnesium stearate, as well as common allergens like milk, corn, soy, and wheat. They are "beyond organic", in that the ingredients are not only grown organically, but all incoming batches of ingredients are tested to ensure that they are free from pesticides, herbicides and radiation by-products.

More product information...

Premier and Quantum products can be found along with other healthy foods at Love Street Living Foods and also at Total Health Secrets. If you want to consult before purchasing your whole food vitamins, we highly recommend Total Health Secrets. If you are looking for some healthy organic foods to purchase along with your vitamins, check out Love Street Living Foods:

Another great company for natural supplements that we recommend because they really work is Global Healing Center:

Chemicals in Our Environment Increase Our Body's Demand for Nutrients!


Our world today is full of chemicals that create free radicals - pesticides, auto exhaust, industial pollution, formaldehyde, VOCs and other chemicals from home building and furnishing materials, as well as from paints. In addition most of us are exposed to chemicals from synthetic fragrances on a daily basis - even if you don't use perfume or scented laundry detergents, fabric softeners or dryer sheets, you may be exposed from cosmetics, skin and hair care items or household cleaners. And even if you have eliminated all that from your environment, every time you go out - to school, work, the store or the mall, or even to visit friends, you will most likely encounter synthetic fragrances that your body will need to detoxify.

In order for our bodies to deal with these free radicals as well as detoxify the chemicals, we use up nutrients, especially vitamins and minerals and amino acids. So even if you eat 100% organic foods (and very few of us do), have a good water filter like the CuZn water filter, and an air filter to purify the air in your home, you will still be exposed to chemicals. Even if your house is 100% green and non-toxic, (and most of our homes are far from it!), most of us regularly spend time outside and/or shopping and/or at a place of employment that exposes you to chemicals. In fact, our generation is exposed to far more chemicals than ever before, and far more than are naturally found in our environment. This is why we need more antioxidants and other vitamins and nutrients to help your body dispose of these toxins so you don't get sick.

Some key detoxifying nutrients include magnesium, selenium & zinc, and B and C Complex Vitamins.


---

Whole Food Nutritional Supplements are Much Better than Synthetic Vitamins


Many people think they can address the vitamin & mineral deficiencies with synthetic nutritional supplements. Synthetic vitamins may sometimes serve their purpose in increasing your intake of certain nutrients, however, studies have shown that the body can more easily assimilate vitamins and minerals that occur naturally in foods. Also, consuming nutrients in isolation can sometimes make you more deficient in other nutrients over the long run. This is why we can only recommend whole food nutritional supplements, not synthetic vitamins and minerals.
---

FDA Disclaimer:

None of the statements on this website have been evaluated by the Food & Drug Administration (FDA). They are not intended to diagnose, treat, cure or prevent any disease or medical condition. Furthermore, none of the statements on this website should be construed as making claims about curing diseases or dispensing medical advice.

Please consult a physician or another health care provider before trying any nutritional supplement, making changes in your diet, or doing new exercises, especially if you are pregnant or have any pre-existing medical conditions or injuries.


---


©Copyright EcoViva™ 2003,2017

High Quality Whey
Protein Powder Works Better
Action Whey™


Releve
Natural Skin Care


Emerald Sea™
Powerful New Superfood
Organic Seaweed


Moxxor
The most powerful all-natural omega-3 and antioxidants product on the planet

From the Pure Pristine Environment of New Zealand